WHEN IT COMES TO PHYSICAL THERAPY, PATIENTS HAVE TO DO THE WORK
Posted September 19, 2014 in Physical Therapy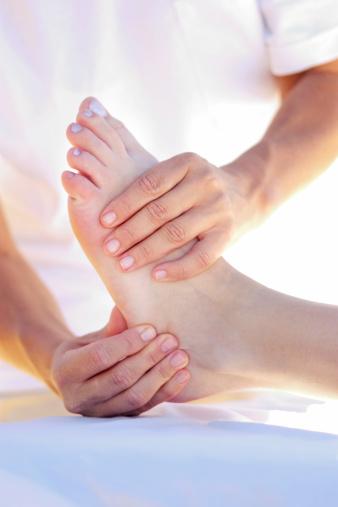 I came across a great piece on NPR this morning that referenced the fact that The American Physical Therapy Association has put passive modalities on their list of not to-do's. This is something that I've been saying for quite a long time when it comes to rehabilitating musculoskeletal injuries in the lower extremities and most of the physical therapists with whom I work are on the same page. When we speak about passive modalities, we're talking about things like heating pads, whirlpool therapy, ultrasound, e-stim/TENS and other applications whereby the treating physical therapist does something to the patient, hence the term "passive". As it turns out, getting patients to be more active in their own P.T. demonstrates better results more quickly.
As many of my patients can attest, I'm a huge advocate for manual therapy. Though it would seem that manual therapy would be classified as a passive modality, it's actually considered an active one. Manual physical therapy techniques are effective at relaxing muscles and loosening restricted joints in order to decrease pain and increase flexibility. Manual physical therapy techniques can be broken down into two major categories:
Soft tissue: This includes massage, whereby pressure can relax muscles by increasing circulation, breaking up scar tissue, and thus lessening pain in the soft tissues.
Mobilizations or manipulations: In this technique the treating therapist supervises movements of varying force, distance and speed to rotate, pull and push bones and joints into position. This loosens the tissues around a joint that cause it to lock up and thus reduces pain in the joint and surrounding soft tissues. It also helps to increase flexibility and encourage better alignment.
Physical therapy is an integral part of our management of sports injuries, arthritis and post-operative rehab. At Chelsea Foot and Ankle, we've been very selective in cultivating close professional relationships with some of the very best physical therapy practices in New York City. If you or someone you know needs physical therapy, as always, we're happy to help set that up for you but be forewarned; you're going to have to do the work!