Treat Your Feet to a Second Opinion
Posted April 05, 2023 in Getting a Second Opinion, Podiatrist
3 Minute Read:
We rely on healthy feet to stay mobile and active. When pain or other podiatric problems impair our ability to function properly, we can be slowed down or prevented from carrying out our daily routine and fulfilling our obligations.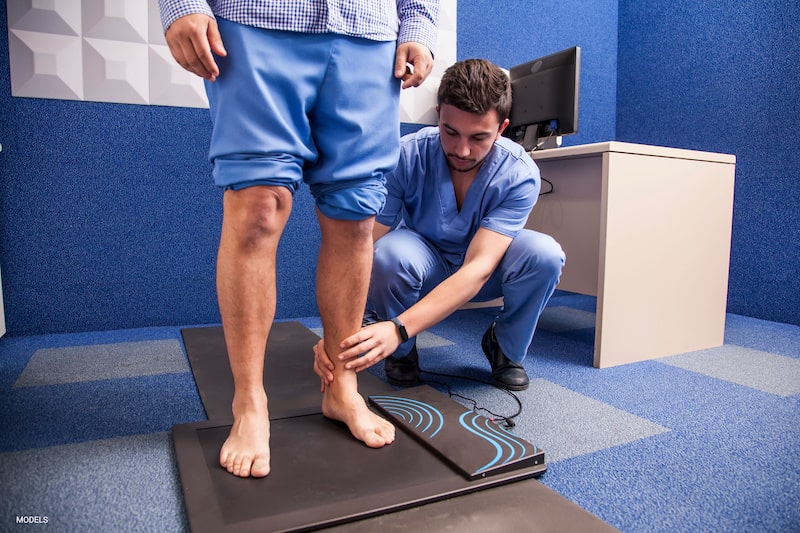 Treatment options for foot and ankle issues can vary considerably among doctors and podiatric specialists.
A qualified, experienced, and board-certified podiatrist like Dr. Ethan Ciment at New York City's Chelsea Foot and Ankle can clarify your best options during a second opinion consultation.
When Should You Get a Podiatric Second Opinion?
If you've experienced a recent injury, sudden unexplained pain, or have a chronic foot condition and are unsure of or unsatisfied with the treatment options or results offered by your podiatrist, you should seek a second opinion.
When surgery is recommended initially, getting a second opinion is always the best idea. Reputable podiatrists often encourage their surgical patients to review or confirm their diagnosis and surgical plan with another doctor, so don't be afraid that your current provider will feel slighted.
Obtaining a second medical opinion doesn't always mean a different approach will be the solution, but it might, and it's best to confirm your diagnosis or explore alternative treatments.
What Is the Most Commonly Misdiagnosed Podiatric Condition?
There are many reasons you may be having a problem with your foot or ankle. Some common podiatry issues include:
Achilles tendonitis
Bunions
Corns and calluses
Diabetic foot conditions
Flat feet
Gout
Hammer toes
Heel pain
Infections
Ingrown toenails
Injuries (fractures, sprains, wounds)
Painful or burning feet (peripheral neuropathy)
Plantar fasciitis
Smelly feet
Swelling and edema
Toenail fungus
Turf toe
Warts (plantar warts)
For instance, heel pain is commonly diagnosed as plantar fasciitis; however, the cause of heel pain can be posterior tibial tendonitis or Baxter's nerve entrapment. In these instances, a second opinion can be beneficial.
Other podiatric problems that may be misdiagnosed include burning feet, which may or may not be a sign of diabetic foot pain or peripheral neuropathy caused by a different underlying issue. Bacterial or fungal infections, injuries, and unexplained swelling should be thoroughly investigated to ensure the correct diagnosis.
You want to ensure you receive the proper diagnosis and treatment for your foot or ankle issues; getting a second opinion is the best place to start.
Podiatry for Children (Podopediatrics)
When it comes to growing feet, you can't be too careful. If your child's doctor has recommended a surgical intervention for your child's foot or ankle condition, seek a second opinion just to be sure you are making the right decision for your child.
Common Pediatric Foot Problems
Clubfoot
Ingrown toenails
Pediatric flat feet
Heel pain
Sever's disease
Toe walking
Learn more about pediatric foot conditions here.
Podiatry Services: Second Opinions in New York City
Our doctors have extensive training and skill in diagnosing and treating foot and ankle conditions in adults and children.
As an athlete, our lead podiatrist, Dr. Ethan Ciment, is committed to providing the most advanced and least invasive podiatric sports medicine treatments.
You can count on our doctors to take the time needed to understand your concerns and symptoms while determining their causes and explaining how your condition interferes with your mobility and comfort.
At Chelsea Foot and Ankle, we encourage our surgical patients to get a second opinion. Not only is this the best practice, but it's also important for patients to feel comfortable with the decisions they're making, especially when it comes to having surgery.
Whether you're considering surgery or looking to optimize your plan of care for a long-standing injury or chronic foot condition, a second opinion can be a game-changer.
If you are looking for an educated, experienced, and unbiased podiatric second opinion in the heart of New York, New York, call Chelsea Foot and Ankle today at (646) 355-1303.
One of our highly skilled doctors will be happy to take a second look at things and tell you what they think is the best way forward.