Marathon Season in New York City Is Here! Are You Ready?
Posted August 14, 2023 in Foot Pain
4 Minute Read:
It's marathon time in New York City, and professionals and novices alike are gearing up for the upcoming racing season. 2022 was the first year since COVID that the race was back to its full capacity — 50,000 runners — and running fever has continued to thrive throughout the city.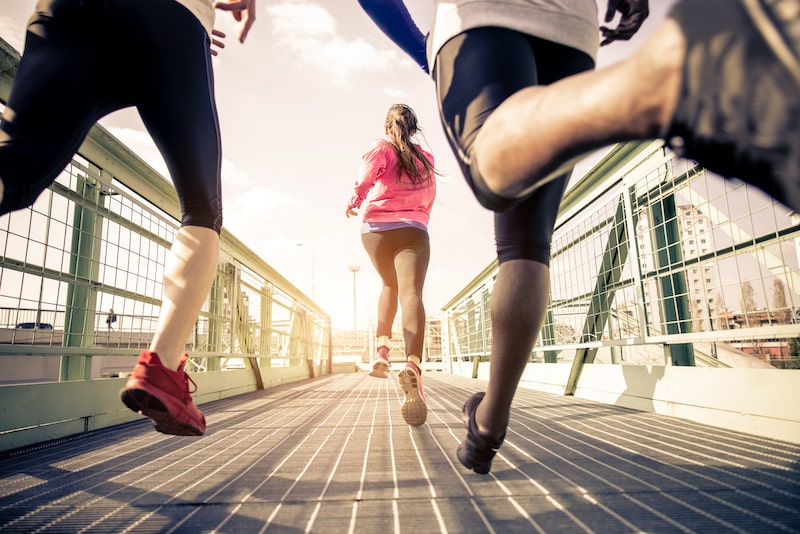 Whether you're a seasoned runner training for the largest marathon in the world or just starting out, Dr. Ciment and the team at Chelsea Foot and Ankle have some valuable advice on caring for runners' most important asset: their feet!
Foot Care for Runners
Running, competitively or otherwise, is undoubtedly great exercise and excellent for your overall health, but if you don't take precautions, you risk injury.
Dr. Ciment has already provided some helpful tips on how to care for your body as a runner, but it's also good to be on the lookout for common foot injuries that runners encounter.
Ankle Sprains
Ankle sprains are incredibly common for runners and non-runners alike. A simple misstep on uneven ground or landing a step wrong can cause a sprain in the blink of an eye.
As a runner, you must be aware of any twinges, slight sprains, or pain around the ankle. If you worry that you might have sprained your ankle, look for these common signs:
Pain, either at rest or with movement
Swelling to the area
Bruising
Tenderness to the touch
Instability or feeling like your ankle can't support your weight
If you experience soreness or pain, it's important to start taking care of it immediately. If this occurs on a run, cut it short. You can cause excess trauma by pushing forward — if you don't choose to rest, your body will do it for you.
Some simple at-home care for a sprained ankle is R.I.C.E.: Rest, Ice, Compress, Elevate.
Rest the ankle and apply ice as soon as possible to reduce swelling
Compressive bandages can support the injury — make sure you keep some at home in case of emergency
Elevating your ankle also reduces swelling and helps speed recovery
Bunions
While not exclusive to runners, bunions can be extremely painful and detrimental to training and daily life. Bunions are typically caused by genetics, arthritis, or narrow shoes, but the repetitive motion of running can exacerbate their growth.
If you have a genetic predisposition for bunions and/or begin to feel any of the following symptoms, you should make an appointment with your podiatrist as soon as possible:
A lump or bulge forming at the base of your big toe
Pain, tenderness, or swelling around the joint of your big toe
Corns or calluses where the big toe rubs against the second toe
Reduced mobility of the big toe
Bunions can cause the big toe to drift towards the second toe, affecting the alignment of the subsequent toes. Left untreated, bunions can eventually cause arthritis, affecting your ability to walk or run comfortably.
If you think you may have a bunion forming, it's best to see your podiatrist as soon as possible. While some cases may require bunion surgery, the doctors at Chelsea Foot and Ankle always try to take a conservative approach first, including supportive pads and custom orthotics to support and realign the foot for better support and comfort.
Your Podiatric Sports Medicine Specialists
As an avid runner and athlete himself, Dr. Ethan Ciment combines his medical expertise with compassion for his patients and has years of experience treating athletes for a variety of foot injuries. Dr. Ciment discusses his experience treating runners and some of the common attributes they share in an article from Runner's World. 
In the article, Dr. Ciment helps debunk some running myths. Still, what's not a myth is that runners must take special care of their feet.
If you are a seasoned runner or a novice, pay close attention to the warning signs of the above foot injuries, so you can continue to participate in the sport you love.
Interested in Learning More About Foot Care for Runners in New York City?
Dr. Ciment, Dr. Shastri, and the entire team at Chelsea Foot and Ankle are committed to providing the most advanced and least invasive podiatric sports medicine treatments. If you would like to schedule a consultation, call us today at (646) 355-1302.